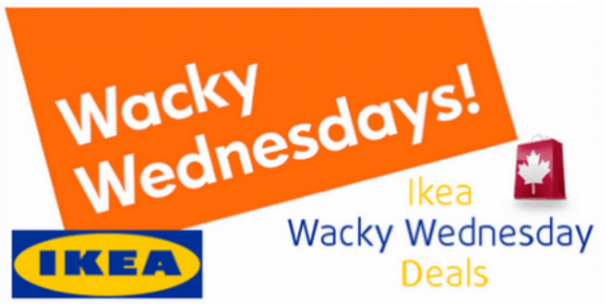 IKEA Canada has some great sales in each store every Wednesday, also known as Wacky Wednesday! The following list includes the IKEA Canada's Wacky Wednesday deals and sales that will be valid on Wednesday, April 4, 2018.
Check out the list below before you visit your local IKEA store to take advantage of the savings! If your location has yet to be announced, stay tuned for more details! It's a 1-day only sale and limited to the stock available.
IKEA Boucherville
IKEA Burlington
IKEA Calgary
IKEA Coquitlam
IKEA Edmonton
IKEA Etobicoke
IKEA Halifax
IKEA Montreal
IKEA North York
IKEA Ottawa
IKEA Richmond
IKEA Vaughan
IKEA Winnipeg
Click here to view IKEA Canada's weekly flyers.